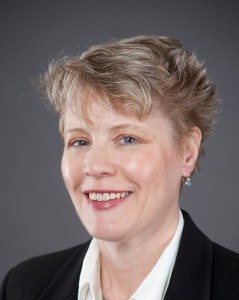 Hi, I'm Daphne Drescher, CP, and I own Drescher ProParalegal, a freelance paralegal company that provides a wide assortment of services to litigators. I work strictly for attorneys, and not for consumers seeking help with legal matters.
My attorney clients work primarily in areas of business or commercial litigation, securities, patent and trademark litigation, and employment and construction litigation. Most of my attorney clients are solo practitioners or work in pretty small law firms, but I'm delighted to provide services for larger firms as well. And because I work remotely from my own office, I can assist law firms anywhere in the country.
I've been a paralegal since 1992. I started off in a small personal injury practice in Seattle, Washington, where I learned discovery, arbitration and trial skills in both state and federal jurisdictions. I could often be found drafting discovery responses and settlement demand packages, and when I wasn't doing that, I organized a form bank and set up a calendaring system for the fairly new law firm.
I switched sides so to speak, for a stint in an insurance defense practice. When I wasn't attending the Friday afternoon deck parties (our offices overlooked Puget Sound), I was often found with my nose to the grindstone coordinating investigation efforts, or working on document productions, or funneling information to our expert witnesses, or preparing trial exhibits.
As all Californians seem to do eventually, I returned to California in 1999. I worked as lead paralegal on a wide variety of corporate, securities, class action and patent litigation matters. When I wasn't in the law library cite checking briefs or getting supporting documents ready for filing, I could usually be found managing teams of junior paralegals and clerks, maintaining some pretty voluminous document databases, and assisting with electronic document review and e-discovery.
In 2009, I struck out on my own, seeking to put my quite substantial litigation experience to good use in helping solo practitioners and small law firms with their staffing needs.
One of the things I loved about working in larger law firms was the opportunity to teach, train and mentor junior staff. Now that I run a solo office, I miss mentoring others. So I write a newsletter for paralegals, legal secretaries and other legal professionals focused on practice tips, industry trends, and other items of interest to my industry colleagues. (Attorneys read my newsletter too!) I've written curriculum for and facilitated MCLE and in-house training seminars for law firm staff, and it seems I'm always writing articles these days, with some e-books in the works.
After college I thought I'd become a college professor, but I became a career paralegal instead. Well, sometimes we come full circle, because I in recent years, I have been privileged to serve as an Adjunct Instructor in the Paralegal Degree program at Empire College in Santa Rosa.
I am proud to be a NALA Certified Paralegal, having successfully completed the Certified Paralegal examination provided by the National Association of Legal Assistants.
Last but perhaps most important, I meet all of the educational, experience and MCLE requirements of Business & Professions Code §6450 governing paralegals in the state of California.
Past Employment
2006 – 2009 Irell & Manella LLP, Los Angeles, CA, Senior Litigation Paralegal
1999 – 2005 Howard Rice Nemerovski Canady Falk & Rabkin, San Francisco, CA, Senior Litigation Paralegal
1997 – 1999 Garvey, Schubert & Barer, Seattle, WA, Litigation Paralegal, Insurance Defense Group
1995 – 1997 Campiche, Hepburn, McCarty & Bianco, Seattle, WA, Personal Injury and Family Law Paralegal
1990 – 1995 Reaugh Fischnaller & Oettinger, P.S., Seattle, WA, 1992-1995, Personal Injury Paralegal; 1990-1992, Legal Secretary
Professional Memberships
Contra Costa County Bar Association (non-admitted legal support member)
Simpson University, formerly San Francisco, CA, B.A., Philosophy and Literature Major, Summa Cum Laude
San Francisco State University, San Francisco, CA, Graduate Work in Philosophy